Contact Us
For more information about our program, please contact Debra Jackson at (805) 852-9216.
How to Apply
ACGME: 0400500001
NRMP: 2264040C0
Program Name as listed in ACGME: HCA Healthcare/Los Robles Regional Medical Center Program
Welcome from our Program Director
Welcome and thank you for your interest in our Anesthesiology program at Los Robles Regional Medical Center in Thousand Oaks, CA. We are inviting applicants to join our four-year residency program consisting of 6 categorical spots per year. Los Robles Anesthesiology is a part of the HCA GME family, which is the largest GME program in the United States.
Our mission at Los Robles is to give high quality training to the next generation of physicians. We aim to create a balance between didactic and skills education, practicing evidence-based medicine, promoting research, and ensuring resident wellness. Our focus will be to integrate our residents into this wonderful and growing community just north of Los Angeles, and to provide the best care for the residents of Thousand Oaks and Ventura County.
About our program
The HCA Healthcare/Los Robles Medical Center Anesthesiology Program is dedicated to providing residents with an excellent, high quality residency experience that will prepare each resident for independent practice, as well as provide needed services to the community, including Ventura County and the surrounding areas. The Anesthesiology program is dedicated to the cause of improving human life through integrity, respect, and compassion. Patient safety is a focus of the program and at the forefront of all patient care experiences. The HCA Healthcare/Los Robles Medical Center Anesthesiology Program is committed to encouraging diversity within the residency program and the faculty, along with prioritizing providing care to a patient base with a variety of backgrounds and demographics. Diverse faculty are an integral part of the program, as well as providing care to a patient base with a variety of backgrounds and demographics. To facilitate this, a comprehensive, rigorous curriculum is put into place to allow a variety of learning and training experiences for each resident. The program consistently expects that all members of the healthcare team act in a professional, team-oriented manner to provide an optimal learning environment that is supportive of resident learning and growth. The mission of the Anesthesiology residency program aligns with the sponsoring institution's mission and values. Scholarly activity will be integrated into the curriculum to encourage development of a lifelong focus for our graduates.
Get to Know the Team
Maria DeCastro, MD
Program Director
---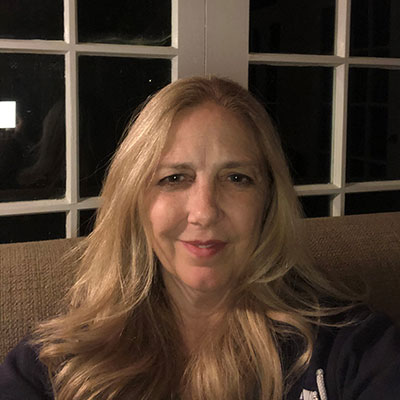 Salary

| Year | Salary | Meals | Total |
| --- | --- | --- | --- |
| PGY1 | $76,660 | $950 | $77,610 |
| PGY2 | $78,960 | $950 | $79,910 |
| PGY3 | $81,329 | $950 | $82,279 |
| PGY4 | $83,768 | $950 | $84,718 |
Curriculum
The curriculum is based on the six core competencies of ACGME (patient care, medical knowledge, professionalism, systems-based practice, interpersonal and communication skills and practice-based learning and improvement).
Los Robles Health System - Anesthesiology Open House
The Anesthesiology faculty and residents are hosting a virtual Open House on Wednesday, October 4th. Please click on the link to RSVP.