Contact us
For more information, please contact our program coordinator.
How to apply
ERAS#: 1401100956
NRMP#: 2232400C1
Welcome from our Program Director
Thank you for your interest in our graduate medical education Psychiatry Residency Program.
Our staff includes physicians who specialize in psychiatry and many are certified by the American Board of Psychiatry and Neurology or the American Osteopathic Board of Psychiatry and Neurology. Our Psychiatry Pavilion is a beautiful, freestanding, state-of-the-art behavioral health facility located on the campus of HCA Florida Woodmont Hospital.
Program overview
HCA Florida Woodmont Hospital Psychiatry Residency Program is a four-year, ACGME-accredited, psychiatry resident training program.
We are located in Tamarac, Florida, at our 317-bed acute care hospital. It includes 60 inpatient psychiatry beds with four inpatient psychiatric units, including a specialized Child and Adolescent Unit and Geriatric Unit.
The residency program was founded in 2012 and currently has 32 total funded positions.
Opportunities at our residency include but are not limited to experience in:
Geriatric psychiatry
Child and adolescence psychiatry
Forensic psychiatry
Addiction psychiatry
Consult liaison
Electric convulsive therapy
Transcranial magnetic stimulation
Ketamine
Emergency psychiatry
The programs' goal is to create well-trained psychiatrists with a variety of educational training opportunities to prepare residents for the evolving and challenging field of Psychiatry.
Curriculum and rotation schedule
Our expertly crafted programs are designed to provide resident and fellow physicians with all the experiences and training necessary for professional success.
Our Program Director and staff
Our team is comprised of skilled experts with deep experience and knowledge from which residents and fellows can benefit.
Ethan B. Kass, DO
Program Director
---
Our core faculty
Adriana E. Foster, MD - Associate Program Director
Nelson Hernandez, MD - General Psychiatry
Krithika Iyer, MD - General Psychiatry, Child-Adolescent Psychiatry
Domingo A. Reyes, MD - General Psychiatry
Efrain Salgado, MD - Neurology - Cleveland Clinic Florida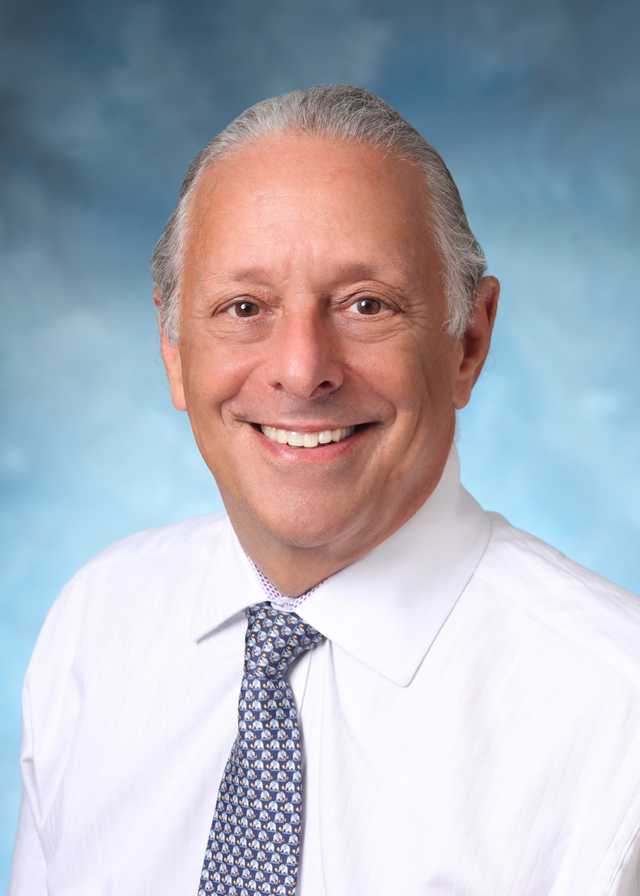 Program details
Benefits to training with us
Diverse clinical experience with a wide array of patient populations
Exposure to child and adolescent psychiatry as well as geriatric psychiatry starting PGY 1 Year
ECT/TMS/Ketamine/IOP/PHP and Consult Liaison Experience
Program history of a 100 percent pass rate on board exams
Excellent work/life balance
Beautiful weather year-round
20 minutes away from Fort Lauderdale Beach
45 minutes from Miami
Strong faculty retention
Diverse faculty and resident makeup
Generous resident benefits and resident salary
Conference schedule
The training program includes robust didactic education including:
Psychopharmacology
Neurobiology
Psychotherapy
Forensics
DSM review
PRITE review
Journal club
Case presentations
Simulation lab
Additionally, we hold live, weekly interviews in which first-year residents interview patients in front of our Program Director and peers to receive feedback on both the interviews and their proposed treatment plans.
Salary information
PGY1 - $58,677
PGY2 - $60,445
PGY3 - $62,254
PGY4 - $64,438
Other benefits
20 days PTO
Free breakfast/lunch/dinner in Hospital Cafeteria
Cell phone and service
Laptop
Educational expense reimbursement
ACLS/BLS training
Training license paid by the program
Access to purchase HCA Healthcare Medical/Dental/Vision/Disability/Life Insurance with employer assistance
401k matching
HCA Healthcare stock purchase program
The hospital will provide worker's compensation insurance, consistent with the hospital's benefits program.
Mission statement
The HCA Florida Woodmont Hospital Psychiatry Residency Program's mission is to develop the next generation of physicians and physician leaders.
As a part of HCA Healthcare, we are driven by a single mission: Above all else, we are committed to the care and improvement of human life.
This program is designed to offer residents a rewarding, educational environment where residents are provided individualized learning opportunities by faculty and staff who support and sustain one another throughout quality care delivery. Our faculty are committed to ensuring the residents clinical experience and educational needs are fulfilled while expanding residents' perspectives to be inclusive of cultures, values and ideals.
Frequently asked questions about our Psychiatry Residency Program