Leadership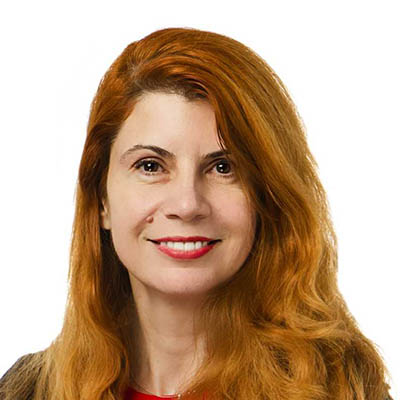 Alina Popa, MD, FACP, FHM
Program director
Program Director
Clinical Professor, UC Riverside SOM

Welcome from our Program Director

I am thrilled to welcome you to the Riverside Community Hospital Internal Medicine Residency Program website!.

About our program

At a glance:

45 Categorical Internal Medicine Residents, 15 per year
10 Preliminary Residents
Orientation Dates: Last week of June
Start Date: July 1st
Primary Training Sites:

Inpatient – Riverside Community Hospital
Continuity and Subspecialty Clinic: Riverside Medical Clinic and Platinum Providers Medical Group

Highly qualified faculty from both academic and community settings, providing a unique training experience in a variety of practice settings and patient payer mix
Rotations in Cardiology, Critical Care, Endocrinology, Gastroenterology, Geriatrics, Hematology/Oncology, Infectious Diseases, Nephrology, Neurology, Pulmonary Disease, Rheumatology, Emergency Medicine
Night float structure eliminating the need for overnight call from day team
All rotation sites conveniently located in Riverside
Highly competitive resident salary, benefits and perks

Mission statement

---

The Riverside Internal Medicine Residency program's mission is to develop the next generation of physicians and physician leaders. As a part of HCA Healthcare, we are driven by a single mission: "Above all else, we are committed to the care and improvement of human life"

This program is designed to offer residents a rewarding, educational environment where residents are provided individualized learning opportunities by faculty and staff who support and sustain one another throughout quality care delivery. Our faculty are committed to ensuring the residents' clinical experience and educational needs are fulfilled while expanding residents' perspectives to be inclusive of cultures, values, and ideals.

Program overview

The core competencies of ACGME (patient care, medical knowledge, professionalism, systems-based practice, interpersonal and communication skills, and practice-based learning and improvement) are the cornerstones of our residency program. With these competencies in mind, we have established a curriculum that draws on clinical experiences and encompasses case-based discussions, web-based learning, simulation, and lectures. We are confident that with these tools, you will become excellent internists and lifelong self-directed learners to adjust to the constantly changing skyline for health care.

Get to Know the Team

Alina Popa, MD, FACP, FHM
Program Director

---

Conference schedule

Education: The learning environment will include both inpatient and various outpatient venues, thus giving you a flavor of different practice styles and a diverse patient base. The designed curriculum puts emphasis on education over service and includes:

Hopkins Modules
Daily morning reports
Daily noon conferences
Monthly tumor board/morbidity and mortality conferences
Monthly board practice exam
Monthly journal clubs
Monthly on-going lecture series including specialty presentations
Friday school, a biweekly Internal Medicine Board review session

We also encourage scholarly development through poster presentations, case reports, and case presentations at local, regional and national conferences. We have a focused subspecialty education curriculum. Resident update and feedback sessions, as well as career preparation and practice management sessions are held on a regular basis to complete your educational experience.

Curriculum & Rotation Schedule

Our expertly crafted programs are designed to provide resident physicians with all the experiences and training necessary for professional success.

Salary & Benefits

| Year | Salary | On-Call Meals | Total |
| --- | --- | --- | --- |
| PGY1 | $66,660 | $950 | $67,610 |
| PGY2 | $68,660 | $950 | $69,610 |
| PGY3 | $70,720 | $950 | $71,670 |

Health Benefits:

Medical
Prescription Drugs
Dental & Vision
Flexible Spending Accounts
Life Insurance
Long-Term Disability Coverage

Finance-related Benefits:

HCA 401(k) Plan
Employee Stock Purchase Plan
Financial Fitness

Life-related Benefits:

Employee Wellbeing Program
Time Away From Work
CorePlus Voluntary Benefits (i.e. LifeLock Identity Theft Protection, Legal Benefits, Short-Term Disability, Voluntary Life Insurance, Auto & Home Insurance, Pet Insurance)
Other Voluntary Benefits (i.e. AirMed Medical Transport, Adoption Assistance, Bright Horizons Family Solutions, Consumer Discounts)

Frequently asked questions

University of Medicine and Pharmacy Timisoara
---
Scott Kubomoto, MD
Associate program director
Associate Program Director
Assistant Clinical Professor, UC Riverside SOM
Director, UCR Hospitalist Program at RCH
Drexel University College of Medicine
---
Andrew W. Hwang, MD
Associate Program Director
Associate Program Director
Assistant Clinical Professor, UC Riverside SOM
Sidney Kimmel Medical College
---
Core faculty
Sarah Chae, MD
Internal Medicine
Altais Medical Group Riverside
Stanford University
---
Mohammad Kharazmi, MD
Mohammad Kharazmi is one of the core faculty and Assistant Clinical Professor at UC Riverside, School of Medicine. He graduated from UC Irvine College of Medicine and completed residency at UCLA-affiliated St. Mary Medical Center. He is board certified in internal medicine and a member of the Society of Hospital Medicine, the American Academy of Anti-Aging, the American Society of Laser Medicine and the European Hormone Society.
---
Hoveda Mufti, MD
Hoveda Mufti is an Assistant Clinical Professor at UC Riverside, School of Medicine. She graduated from Baqai Medical College in Pakistan and completed residency at Memorial Hospital of Rhode Island. Her interests include mentoring residents, diversity, anti-racism and equity training in medicine and the role of environmental factors in endocrinology.
---
Dalia Dawoud, MD
Nephrology
Nephrology Associates Medical Group
Ain Shams University College of Medicine
At the age of 16, when her father was stricken with kidney disease, Dalia Dawoud was inspired to pursue a medical career. Twenty-seven years, two countries, two fellowships, and thousands of patients later, Dr. Dawoud is a Board Certified Interventional Nephrologist specializing in vascular access.
---
Remus Popa, MD
Remus Popa is a Clinical Professor of Medicine at UC Riverside, School of Medicine. He practiced at Mayo Clinic and UCSD. He developed and led High Value Care curriculums and Quality Improvement projects. At a national level, he is the Director for Education at the High Value Practice Academic Alliance, where he leads training programs for residents and faculty.
---
Chief Residents AY2021/22:
Joseph Chang, MD
Komaldeep Singh, MD
Maycky Tang, DO
---
Hospitalists:
Anousheh Ashouri, MD
Sahar Eivaz-Mohammadi, MD
Samia Faiz, MD
Masoumeh Ghaffari, MD
Rajesh "Robby" Gulati, MD
Christine Mikhail, MD
Greg Shimizu, MD
Continuity Clinic Site Directors:
John Agtuca, DO
Melanie Crane, MD
Laura Nieves, MD
Sub Specialty Education Coordinators:
Ahmed El-Bershawi, MD, SSEC: Pulmonary and Critical Care Medicine
Andre Babajanians, MD, SSEC: Rheumatology
Andrew Corr, MD, SSEC: Geriatrics
Eric Choi, MD, SSEC: Gastroenterology
Haresh S. Jhangiani, MD, FACP, MBA, SSEC: Oncology
John A. Robertson, MD, SSEC: Nephrology
Mimi Sen Biswas, MD, SSEC: Cardiology
Rehana Baqai, MD, SSEC Hematology
Sudhakar V. Mallela, MD, SSEC: Infectious Disease