Welcome from our Program Director
Welcome to Nevada's first Addiction Medicine Fellowship, based at Southern Hills Hospital as part of the HCA Healthcare Sunrise Health GME Consortium.
About our program
Mission statement
The HCA Sunrise Health GME Addiction Medicine Program's mission is to develop the next generation of physicians and physician leaders. As a part of HCA Healthcare, we are driven by a single mission: Above all else, we are committed to the care and improvement of human life
Reflecting our HCA mission and together with our community partners, we are committed to train exceptional, knowledgeable, caring addiction medicine physicians to provide comprehensive, compassionate and evidence-based care to patients, their families and our communities in great need.
Get to Know the Team
Maureen Strohm, MD, FAAFP, DFASAM
Program Director
---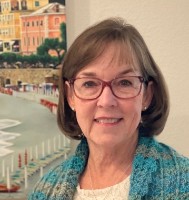 Program overview
Fellows gain experience in the breadth of addiction services in Las Vegas, beginning at Southern Hills Hospital (SHH)/HCA Sunrise Health GME Consortium in Las Vegas. The variety of community rotations provide broad-spectrum, evidence-based training to prepare new Addiction Medicine specialty physicians seeking to integrate more addiction-focused care for their patients, families and communities in need.
Training sites include the SHH Behavioral Health Pavilion (Inpatient Psychiatry and Inpatient Addiction Psychiatry) and community partners – the Behavioral Health Group (methadone clinics) and the VA Southern Nevada Healthcare System (Inpatient Psychiatry/Detox Service and LVR3, the newly expanded Residential Treatment Program). Addiction Medicine consultations occur during various rotations - Addiction Psychiatry blocks, and Behavioral Health Group blocks.
Electives are available in Correctional Medicine, Adolescent Psychiatry, Infectious Disease/HIV, HCV, Hepatitis B and Non-Interventional Pain Management, and more.
Fellows participate in scholarly projects, including the pilot Nevada-Bridge program, to enhance the continuity of care of patients with OUD from ED and hospital into the community, supported by the addiction consult service.
Longitudinal experiences include:
ADM Continuity Clinic is based at Partida Corona Medical Center, a primary care and addiction medicine practice of Dr. Jose Partida Corona, our first ADM fellow and now faculty member.
ADM Consultations are conducted during various rotations, such as the Addiction Psychiatry blocks, and during the Behavioral Health Group blocks.
Research and Scholarly Activity is a centerpiece for all HCA residencies and fellowships, supported by the Division Director of Research and integrated across the 12-month curriculum.
Didactics include the weekly American College of Academic Addiction Medicine (ACAAM) National Didactics. Fellows also attend the SHH Psychiatry didactics to augment their learning and expertise in Psychopharmacology and the various psychiatric disorders often seen in patients with substance use disorders.
Curriculum and Rotation Schedule
Our expertly crafted programs are designed to provide resident physicians with all the experiences and training necessary for professional success.
Salary & benefits information
Salary for PGY 4: $64,438
All fellows receive a $950 on-call meal stipend
$1,000.00 stipend for Orientation
Health benefits, including medical, vision, dental
Long-term disability insurance, life insurance, and 401K
Membership in American College of Academic Addiction Medicine (ACAAM), including participation in weekly National Didactics
Educational resources, including Board prep materials
Moonlighting is permitted on certain rotations, with written approval of the Program Director and the DIO
Eligibility requirements
US Citizens or individuals with permanent resident status (green card)
Successful completion of an ACGME or AOA Residency
Eligible for Nevada licensure
Background and skills that would facilitate the care of underserved demographics within the region will be considered
Applicants not meeting all the requirements may be reviewed for individual merit at the discretion of the selection committee
Applications will be accepted only through ERAS. The required ERAS documents are as follows:
ERAS Application
Personal statement
Professional Curriculum Vitae, including scholarly work during or after residency
Three letters of recommendation, including one from primary residency/specialty. Current residents should include a letter from their program director.
USMLE or COMLEX score transcript(s) for Steps/Levels 1, 2CK/CE, and 2CS/PE
Medical school transcript and MSPE
ECFMG Certificate, if indicated