Contact Us
For more information, please call (843) 847-5625 or email Amy Poe, Program Coordinator.
How to Apply
ERAS: 1104500186
NRMP: 2056110C0
Welcome Letter from our Program Director
Trident Medical Center has fully embraced GME training, and the Emergency Medicine program continues to grow and mature. We have been fortunate to recruit impressive and industrious residents who are working with an extremely dedicated faculty to mold this program into a premier site for those who foresee a career in community emergency medicine. There's still quite a bit of building to be done and for students with an interest in a future role as an administrator or curriculum designer, opportunities abound to be involved in the assessment and enhancement of our program.
Read the full letter
Mission Statement
The Trident Medical Center Emergency Medicine Residency Program's mission is to develop the next generation of physicians and physician leaders. As a part of HCA Healthcare, we are driven by a single mission: Above all else, we are committed to the care and improvement of human life.
This program is designed to offer residents a rewarding, educational environment where residents are provided individualized learning opportunities by faculty and staff who support and sustain one another throughout quality care delivery. Our faculty are committed to ensuring the residents' clinical experience and educational needs are fulfilled while expanding residents' perspectives to be inclusive of cultures, values, and ideals.
Program Overview
The clinical experience at Trident is incredible preparation for a career in community emergency medicine making them amazingly competitive in their future endeavors. Residents at Trident practice and learn in multiple clinical settings. Trident Medical Center is the main center where residents work in a high volume, high acuity setting developing skills in time management, critical care, and coordination with other hospital teams. These shifts are procedure heavy with intubations, central access, reductions, sedations, and trauma resuscitations occurring frequently. At Summerville Medical Center, the acuity is somewhat lower, though the volume higher.
Patient communication and discharge planning are major competencies developed during these shifts. Additionally, dedicated pediatric emergency medicine blocks and longitudinal pediatric emergency medicine shifts occur at Summerville's Pediatric Emergency Department under the supervision of Pediatric EM specialists. Residents also work in freestanding EDs that are located in low-resource areas that are densely urban and settings that are fairly rural. This combination of settings optimally prepares graduates to work in the huge variety of community hospitals throughout the country.
Trident EM residents enjoy two additional major benefits. First, as an HCA-sponsored program, we tap into the resources and experience of 15 emergency medicine residency programs around the country, expert guidance on GME and accreditation, and future employment opportunities nationwide. Next, is the unrivaled allure of Charleston. Our residents delight in their proximity to the award-winning city, its outsized cultural offerings, gorgeous beaches, and year-round warmth. For years, the South Carolina Lowcountry has attracted families and developed at an enormous rate. Trident residents enjoy all that the region offers while being part of a rigorous community-centered training program. We are delighted with what we have accomplished so far and look forward to bringing this program to its full potential in the coming years.
Get to Know the Team
Nicholas Connors, MD Program Director
---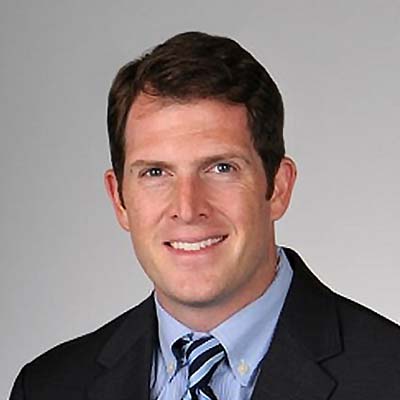 Curriculum & Rotation Schedule
Our expertly crafted programs are designed to provide resident physicians with all the experiences and training necessary for professional success.
Salary & Benefits Information
Salary
| AY 23-24 | PG1 | PG2 | PG3 | PG4 | PG5 | PG6 | PG7 |
| --- | --- | --- | --- | --- | --- | --- | --- |
| Annual Salary | 58,677 | 60,445 | 62,254 | 64,438 | 67,330 | 70,366 | 73,882 |
| On-Call Meals | 950 | 950 | 950 | 950 | 950 | 950 | 950 |
| Total | 59,627 | 61,395 | 63,204 | 65,388 | 68,280 | 71,316 | 74,832 |
$950 for on-call meals will be allotted to each resident.
New residents and fellows receive up to $1,000 for orientation (if it takes place before the official contract employment date).
Program budgets include the following additional benefits:
Professional Memberships
Conference and Travel Expense
Cell Phone
Laptop/iPad
Other Board Prep and Educational Expense
Step 3 Reimbursement
Professional Liability Insurance
The hospital will provide professional liability insurance coverage during the training period within the scope of the program. Professional liability insurance coverage provided for the purpose of program training does not extend to moonlighting activities or other activities.
Benefits
The HCA Healthcare Total Rewards program offers the following benefit options for residents and their dependents:
Health and Welfare Benefits Plan

Medical
Dental
Vision
Wellness
Tuition Reimbursement
Health Reimbursement Account
Health Care and Day Care Flexible Spending Accounts
Life and AD&D Insurance and Dependent Life Insurance
Long-Term Disability
Employee Assistance Program
Voluntary Core Plus Benefits
Auto & Home Insurance (Note: Home insurance not available in all locations)
Legal Benefit
Long-Term Care
Short-Term Disability
Voluntary Permanent Life Insurance
Financial Fitness Program

Retirement Benefits
Paid Time Off

15 days PTO, 5 days educational leave

Consumer Discounts

Mobile access to over 125,000 discounts including phone and automobile

On-duty and On-call Meal Allowance

Access to food and beverage in the cafeteria and resident lounge

State License and DEA Provided

The hospital covers the expense for physician training license and DEA

ACLS/PALS/ATLS Training

The hospital provides annual training certificates to physicians on training
Learn more about HCA Total Rewards at HCA Careers.
Frequently Asked Questions about our Emergency Medicine Program
Connect With Us