Contact Us
For more information, please contact our program coordinator.
How to Apply
ACGME: 1401131535
NRMP: 1384140C0
Welcome from our Program Director
It is a pleasure to welcome you to Internal Medicine as the Program Director of our HCA Florida JFK Hospital/University of Miami Miller School of Medicine GME Consortium Program. We could not be more excited about your interest in our program.
Mission Statement
The HCA Florida JFK Hospital Internal Medicine program's mission is to develop the next generation of physicians and physician leaders.
As a part of HCA Healthcare, we are driven by a single mission: Above all else, we are committed to the care and improvement of human life.
This program is designed to offer residents a rewarding, educational environment where residents are provided individualized learning opportunities by faculty and staff who support and sustain one another throughout quality care delivery. Our faculty are committed to ensuring the residents' clinical experience and educational needs are fulfilled while expanding residents' perspectives to be inclusive of cultures, values and ideals.
Program Overview
The primary goal of the HCA Florida JFK Hospital/University of Miami Miller School of Medicine GME Consortium Program is to prepare our residents to become the internists of the 21st century.
Residents receive the most progressive curriculum innovations that help them acquire the knowledge, skills, and behavioral attributes necessary for their chosen professions. They learn to become compassionate and professional caregivers in all potential healthcare settings including acute care hospitals, ambulatory settings, long-term facilities, and even the home arena. Our physicians are trained both as healers and medical leaders. They are required to use scientific thought and receive training in clinical and outcomes research. They learn about the efficient and appropriate use of medical resources, a key to the future of medicine. Our graduates have the skills necessary to pursue careers in any area of internal medicine or continue on to fellowships in the various medical subspecialties.
Our program emphasizes not only the scientific aspects of medical practice, but also humanistic ones. Residents gain specific skills necessary for effective and caring patient interactions. They learn the meaning and value of teamwork in health care settings, and are specifically incorporated into patient care teams along with other medical and non-medical professionals. Residents are nurtured to bring out their best attributes and mentored toward helping them fulfill their maximum potentials. They have opportunities to expand their commitment towards professional growth, scholarship, lifelong learning, self-reflection and improvement. They have the opportunity to practice in varied settings and amongst a diversity of patient populations, preparing them to meet today's cultural challenges.
Our faculty is committed to excellence in patient care and teaching. Every medical subspecialty is represented and residents have ample opportunity for one on one interaction. We are truly proud of our program and look forward to our future with enthusiasm and excitement.
Program Details
Thank you for your interest in our training program. We accept applications and documents via ERAS only. Our program does not review any application materials sent outside of ERAS.
Interviews are held on select Tuesdays and Wednesdays from November to mid-December. Interviews are granted on an invitation only basis. Please do not call our office directly for status updates or to convey your interest in our program – you will be contacted directly if selected to interview. Invited candidates will be notified via email. Due to the large number of applications that we receive, we do not provide status updates via phone or email.
Please note that our program does not offer observership, externship or research position opportunities at this time.
Get to Know the Team
---
Stuart Bagatell, MD, FACP
Program Director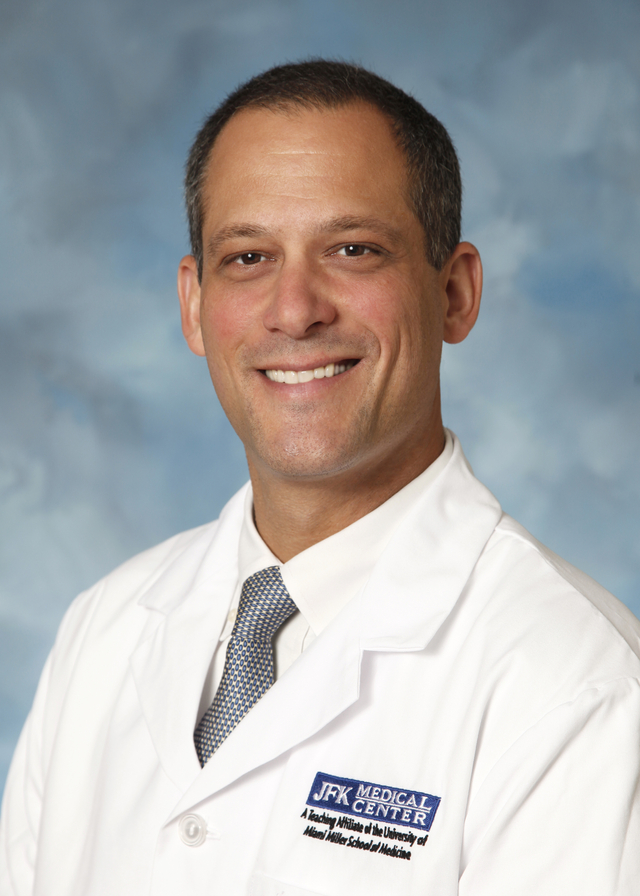 Curriculum and Rotation Schedule
Our expertly crafted programs are designed to provide resident physicians with all the experiences and training necessary for professional success.
Salary
| Year | Salary |
| --- | --- |
| PGY-1 | $58,677 |
| PGY-2 | $60,455 |
| PGY-3 | $62,254 |
Quick Facts
Accredited Positions per Year: 22 categorical/ 6 preliminary
Duration: 3 years
Visa Sponsorship: J1 visas only
Application Deadline: December 30th
Application requirements
ERAS Common Application
CV
Personal Statement
3-4 letters of recommendation (written within the last 6 months)
MSPE/ Dean's Letter
Medical School Transcripts
ECFMG Certification (if applicable; required by January 30th or on a case-by-case basis for US-FMGs graduating after the interview season)
Step 1 (required for invitation to interview)
Step 2 CS & Step 2 CK (required by January 30th)
For the 2023 ERAS® cycle, our program will be collecting and reviewing data from applicants' supplemental ERAS applications. Completion of the standard MyERAS application is a requirement; completion of the supplemental ERAS application is optional.
In its second year of use, the supplemental ERAS application is designed to help applicants share more information about themselves and assist our program in finding applicants that fit our program's setting and mission. There is no cost to applicants and participation is optional.
The supplemental ERAS application provides: geographic preferences (by division and by urban or rural setting); information about an applicant's most meaningful experiences and other impactful life events, if applicable; and program signals.
The supplemental ERAS application will be delivered on a survey platform that is separate from the MyERAS application and must be completed by the date specified.
Learn more about the AAMC supplemental ERAS application.
Common Questions
USMLE Requirements: We do not have a specific score requirement, but we usually use the National Internal Medicine USMLE averages as a benchmark. This information is available on the NRMP website in their reports section. Preference for interviews is given to those who pass all exams on the first attempt.
U.S. Clinical Experience: USCE is required, preferably at least three months. Clinical experience will also be considered from the following countries: Canada, UK, Ireland and Australia.
Time Since Graduation: We have no specific requirement, but prefer less than five years.