Contact Us
For more information, please contact our program coordinator.
How to Apply
ERAS: 1201100740
NRMP: 1587120C1
Welcome from our Program Director
Welcome to the HCA Florida Ocala Hospital Family Medicine Residency! Our community-based residency program incorporates a community hospital, a Federally Qualified Healthcare Center (FQHC) primary care clinic, dedicated faculty, all in a family-oriented town. Our curriculum is uniquely designed to provide a wide breadth of family medicine topics with the flexibility to allow you to focus on special interest areas for your education.
Mission Statement
The HCA Florida Ocala Hospital Family Medicine Residency program's mission is to develop the next generation of physicians and physician leaders.
As a part of HCA Healthcare, we are driven by a single mission: Above all else, we are committed to the care and improvement of human life.
This program is designed to offer residents a rewarding, educational environment where residents are provided individualized learning opportunities by faculty and staff who support and sustain one another throughout quality care delivery. Our faculty are committed to ensuring the resident's clinical experience and educational needs are fulfilled while expanding residents' perspectives to be inclusive of cultures, values and ideals.
Program Overview
Welcome to Ocala Family Medicine Residency! Established in 2016 as an Osteopathic program we have evolved to provide the highest training to both DO and MDs. Graduates from our program go on to practice in single and group practices, academics, and hospitalist medicine in both rural and urban settings. We strive to embrace our diverse residents and faculty providing everyone the opportunity to train and grow through comprehensive experiences. Equipping them with the confidence and scholarly intrigue needed to provide superior, holistic, and evidence-based care to patients through the journey of life among different social determinants of health in various medical settings.
Our community-based residency program incorporates a community hospital brimming with local specialists while drawing on the resources of the University of Central Florida to bring to bear the academic environment necessary for success. Our Primary care clinic through Heart of Florida is one of 7 local clinics providing full spectrum primary care services. The residency clinic is strategically located to provide services to a variety of patient populations focusing care on the under-served. Each resident is trained in analytics and population health to help them manage their own patient panel and provide up to date, evidenced based care just as will be required after they graduate.
Curriculum
Our expertly crafted programs are designed to provide residents and fellow physicians with all the experiences and training necessary for professional success.
Our Program Director and staff
---
Dr. Nicholas Dorsey, MD
Program Director
Nicholas Dorsey, MD, serves as the Program Director for HCA FLorida - Ocala Hospital's Family Medicine Residency. After graduating from UCF he attended St. Georges University College of Medicine and later completed his residency at the University of Florida. He continues to serve as a reservist US Navy.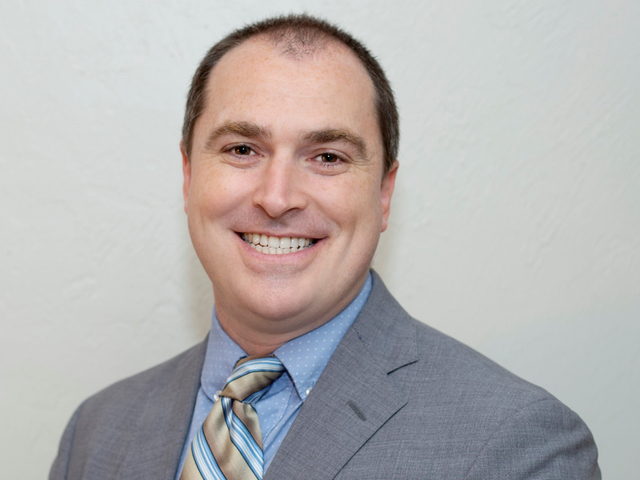 Program details
Our leading-edge, community-based ACGME residency program is built on the foundation of "bringing 'family' back to family medicine."
We focus on wellness, community engagement, principles of primary care, professionalism and community-oriented and family-centered health care that focuses on the "whole" person from birth to end of life. Our patients come from multiple walks of life and we teach our residents to recognize and value their unique cultural differences and socioeconomic situations.
We aim to give our residents a complete, rigorous education including osteopathic manipulative treatment. We utilize state-of-the-art technology to provide the most current knowledge in a constantly changing medical landscape. We emphasize evidence-based continuity and comprehensive healthcare. We want to give our residents a deep look into how they could turn research into practice.
The program incorporates a community hospital in a family-friendly town. Each site offers board-certified, dedicated faculty who are passionate about teaching. We are part of the graduate medical education consortium between HCA Healthcare's North Florida Division and the University of Central Florida College of Medicine and, as a result, the residency is financially stable.
Continuity clinic
Our continuity clinic is located at Heart of Florida Health Center. The clinic accommodates room for special procedures, OMT, conferences, group sessions and other needs that may arise. The staff and physicians work together to give ideal patient-centered medical care. As a part of this team, our residents help shape the future of the clinic and learn exemplary medical care along the way.
Salary
The following salaries are for the fiscal year 2023-2024 and may differ from future years' salaries.
PGY1: $59,627
PGY2: $61,395
PGY3: $63,204
Benefits
Vacation leave
PGY1 residents will accrue vacation leave at the rate of three weeks (five working days plus weekends) per academic year.
PGY2 and higher residents will accrue vacation leave at the rate of four weeks (five working days plus weekends) per academic year.
Sick leave
Residents will accumulate 10 days of sick leave over each academic year. Up to five unused days of sick leave may be rolled over to the next academic year.
Educational leave
This is an available benefit, but must be pre-approved by the Program Director.
Insurance
We provide the following types of insurance coverage during your residency program:
Low-cost medical and dental coverage for both resident and family
Disability policy with the option to purchase additional coverage
Automatic enrollment in a life insurance policy with a basic life benefit of $25,000
Professional liability insurance
Retirement
401(a) FICA Alternative Plan
Other benefits
BLS/ACLS/PALS/NRP training and certification provided by the hospital at no charge
Laptop computer to access electronic medical records and library from hospital or home
Lab coats
iPhone
FAQ
You can find answers to the most common questions about our program below.
We accept up to six residents per year.
We are fully accredited by the ACGME and American Osteopathic Association.