How to apply
ACGME ID: 1101100199
NRMP: 2232110C1
Welcome from our Program Director
HCA Florida St. Lucie Hospital is a 229-bed acute care hospital nestled in Port St. Lucie, a thriving community located in the middle of the Treasure Coast of Florida, a pristine coastal locale with easy access to Orlando, Miami and Tampa.
Program overview
At HCA Florida St. Lucie Hospital Emergency Medicine Residency program, we provide excellence in clinical training at a community-based residency program. For those students interested in practicing in a similar environment upon completion of their training, the emergency medicine program at HCA Florida St. Lucie Hospital offers the perfect opportunity in the perfect location.
Additionally, the learning environment offered at HCA Florida St. Lucie Hospital is centered around the concepts of Ordered Thinking, Deliberate Practice and Individualized Learning in order to instill the ethos of life-long learning in the formation of master adaptive learners in the asymptotic journey towards mastery of emergency medicine.
Working under the guidance of their mentor, each resident creates an Individualized Learning Plan/Process that is iterated quarterly throughout their three years of training. This bestows upon each resident an inherent agency over the creation of an individualized learning environment and portfolio that best suits their needs and learning style.
Each resident is supported by an individual core faculty mentor as well as small mentor groups to ensure each resident reaches their highest potential.
In the words of Simon Sinek: "We know our "why." Won't you join us?
Program highlights
HCA Florida St. Lucie Hospital has been home to our EM residency since 2010 and has a 100% ABEM first time pass rate since inception. 24-hour CT technicians are available onsite with on-call radiology technicians in all diagnostic modalities. Medical library resources are also available from any facility computer via intranet and remotely through Citrix XenApp.
Our program has existing alumni core faculty members In 2023 our exclusive E.D. conference room was renovated with four new screens for a 180 degree presentation, new smart TV's, a full refrigerator, new charging tables & luxe seating. Telemedicine is also available for teleneurology, teleradiology and psychiatry intake HCA Florida St. Lucie Hospital provides advanced diagnostic imaging technology and offers da Vinci robotic assisted surgery for prostate, general and gynecological surgeries.
Salary and benefit information
Salary
PGY1: $58,677
PGY2: $60,445
PGY3: $62,254
Benefits
New residents receive up to $1,000 for orientation. Program budgets include the following additional benefits:
Professional Memberships
Conference and Travel Expense
Cell Phone
Laptop/iPad
Other Board Prep and Educational Expense
Step 3 Reimbursement
Curriculum and rotation schedule
Our expertly crafted programs are designed to provide resident and fellow physicians with all the experiences and training necessary for professional success.
Our Program Director and staff
Get to know the team
Thomas H. Matese Jr., DO
Program Director
---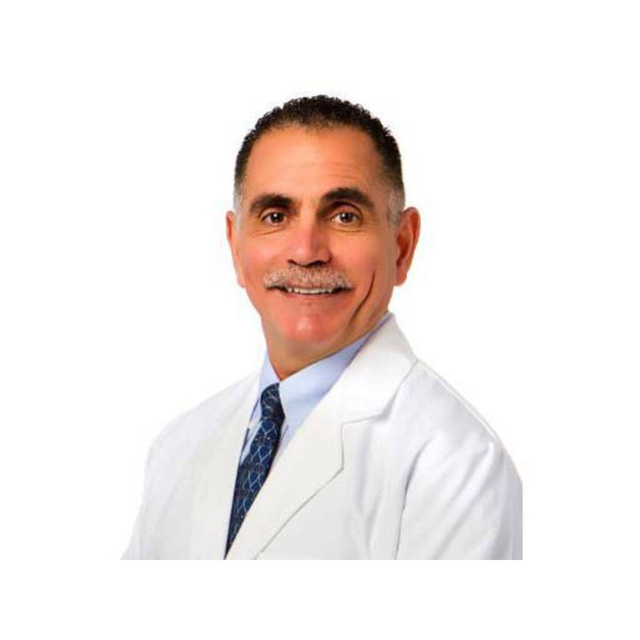 Program details
Our program has a dedicated research department for the purpose of supporting residents in their research and scholarly activities.
Our team provides guidance and one-on-one mentoring in addition to program faculty for various forms of scholarly activity, including quality improvement and research projects, abstracts and manuscript preparation and case presentations.
Residents have access to a central repository for scholarly activity that houses templates, examples, instructions and tips for searching the literature, conducting research/quality projects, scholarly presentations and publications.
Conference schedule
Our weekly Emergency Medicine conference is a mandatory, protected-time didactic experience for all residents held on Wednesdays from 7 a.m. to 12 p.m. It begins with our "Breakfast Club," which is an hour of didactics dedicated to building foundational knowledge for our PG1 learners but is open to all learners.
Core faculty members lead our conference from a scheduled, strategic 36-month curriculum based on EMRAP CorePendium and other assigned readings designed in compliance with the most recent Model of the Clinical Practice of Emergency Medicine.
Weekly our curriculum includes; Radiology Conference that includes plain films, CT and US, EKG Conference, core content presented by our core faculty as well as a resident presentation. Monthly sessions include Oral Boards Prep, In-training Examination Prep, Administrative Conferences including M&M and Research Conference including Journal Club.
Invited guest presentations are also hosted.
Our official QI curriculum runs from January to June but QI is a continuing iterative process that encompasses the entire year including resident membership on all of our hospital committees.
Our Simulation Curriculum occurs quarterly off-site at FAU in Boca Raton. Each resident is provided with the following resources; EMRAP, Rosh Review, PEER and Decker Med. Finally, our residents produce "EM Exhort," a weekly publication of fun and facts!
Our curriculum ensures our residents are properly prepared to sit for the American Board of Emergency Medicine (ABEM) certification examination as well as to provide expert clinical care at each patient's bedside.
Finally, our intensely interactive curriculum cultivates deep thinking and dialogue that generates innovative real-world solutions and dialogue that will also allow our graduates to become thought leaders within their hospital systems as well as more broadly should they so desire.
Mission statement
The HCA Florida St. Lucie Hospital Emergency Medicine Residency program's mission is to develop the next generation of physicians and physician leaders.
As a part of HCA Healthcare, we are driven by a single mission: Above all else, we are committed to the care and improvement of human life.
This program is designed to offer residents a rewarding, educational environment where residents are provided individualized learning opportunities by faculty and staff who support and sustain one another throughout quality care delivery. Our faculty are committed to ensuring the residents' clinical experience and educational needs are fulfilled while expanding residents' perspectives to be inclusive of cultures, values and ideals.
Frequently asked questions